So out of nowhere yesterday she woke up and she decided to wear a new set of clothes, im not sure if this is a maturity sign a receptive to mating sign or something i should be worrying about and making the vet visit, she's acting pretty normal, just eating like a beast and basking, not signs of eggs yet and the soil in the enclosure is pretty diggable but im thinking on putting in the lay bin this weeks just in case, but i think she is too young i have not weigh her yet as i don't have a gram scale, she is al least 20 cm long 7 in. she's quite active and does that walk with a straight tail and loves to ambush prey. I would like to know the opinion of experimented cham keepers in case i should be worried about her sudden new look. maybe har maturity is starting to kick in? is this her new normal? thanks everyone. Also a new reddish orangie color in the back of her head is new from her.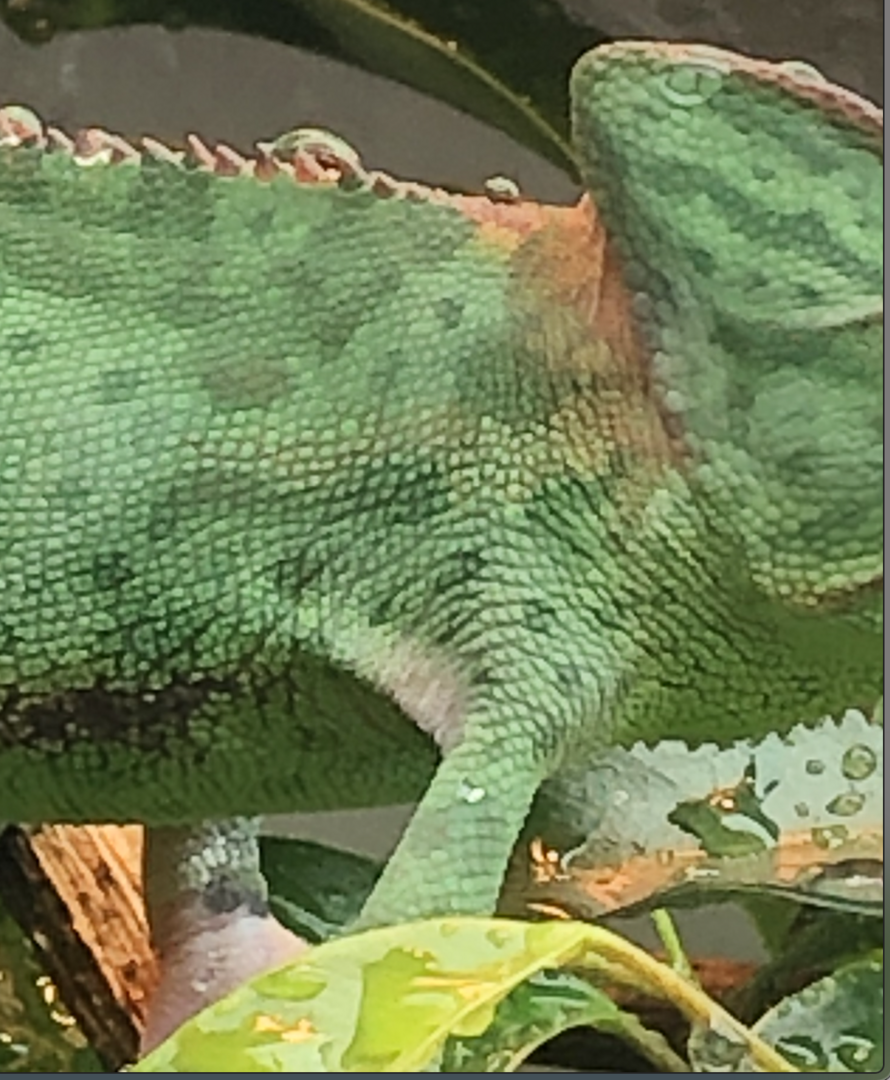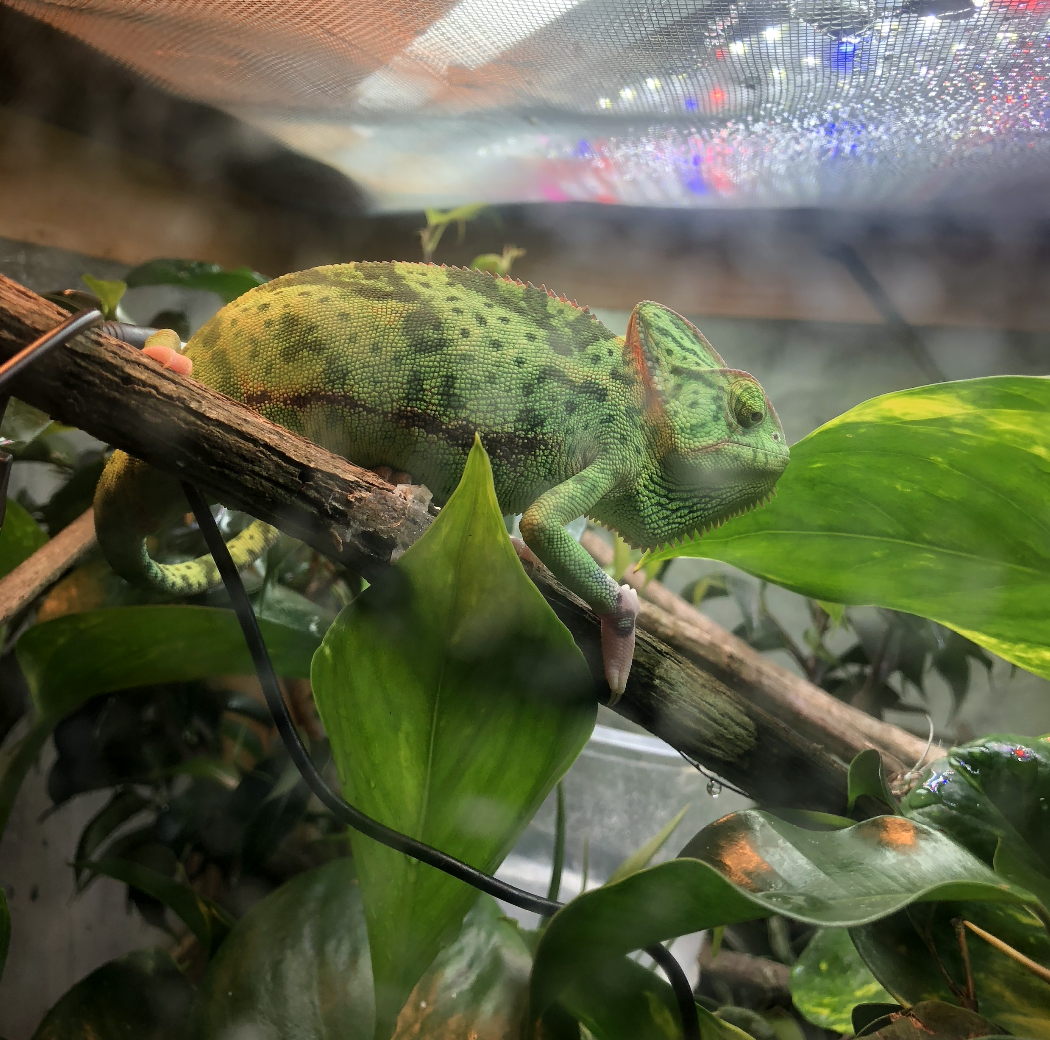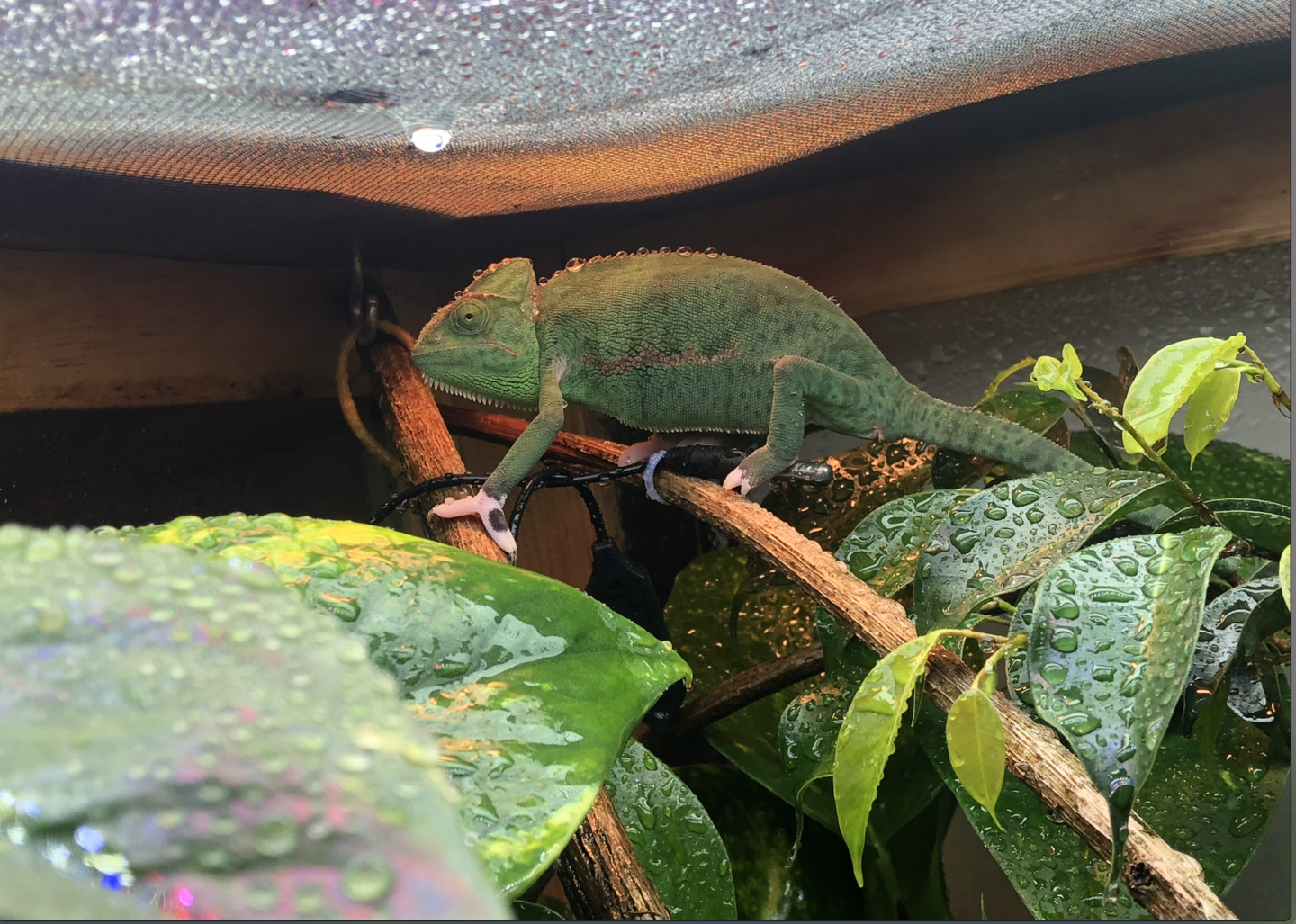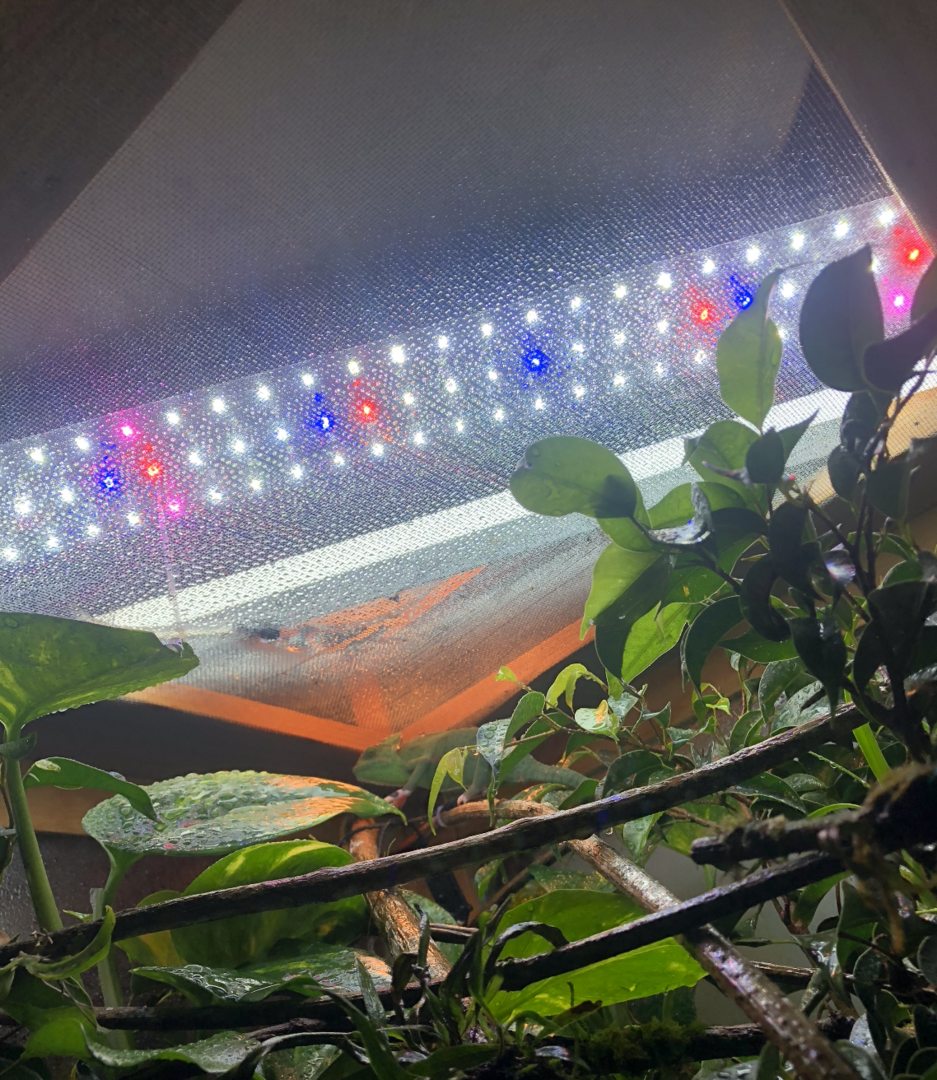 Chameleon Info:
Your Chameleon - Female Veiled, had her for 2 months the store could not tell me the age, I assumed she was 5 months or so but no idea, she shed once a month like clockwork this two months, full shed in 3 days tops including tail and hands the body and face usually takes a day and a half or two days.
Handling - I handled her very little for the first two weeks mainly letting her on to a small bonsai and moving her that way to clean cage and to bask in the sun, now I've been hand feeding her and taking her out in my hand but no stress colors or anything.
Feeding - Crickets, Lobster roaches, red runner roaches, mealworms as treat when hand feeding,
Supplements - calcium every meal and multivitamin + d3 every 2 weeks.
Watering - I live I a really humid place in the world and my house is always at 40-90 so I just mist in the morning for a minute maybe less and let it dry to 40-45 all day and at night the natural humidity will rise as far as 85-90 inside the enclosure in dry season its at 68 at night. I also have a one liter dripper, I set it up in the morning before lights on and refilled maybe at 5-6 pm and let it dry up through the night, I don't see her drinking, but her urates are runny so I think its too much hydration other wise her poop looks good and urates are white.
Cage Info:
Cage Type - Custom wood enclosure with glass in the back and sides, top is screen and front door is screen, im running a bioactive setup with a lot of microfauna cleaning up. The enclosure is 1meter tall 3.2 ft, and 50 cm wide and deep 1.64 ft.
Lighting - From 9am to 9pm. Basking spot, t5 high output uvb long tube 10.0 reptisun I think is 20 inches long and its set up in a Carolina custom cages lights fixture, and a koval planted tank rgb plant growing light.
Temperature - The basking spot is always between 83-87F, I use a temperature gun and a probe for measurements. The bottom of the cage stays around 68-70 .
Humidity - Humidity levels are 30% - 50% during the day and at night 70-90%.
Plants - A ton, all live all growing all Cham safe from what I researched, mains are ficus benjamina and pathos variegata.
Placement - Next to a window with some light curtains, next to my bed and raised about 4 ft tall.
Location - Coatepec, Mexico.