Heres a little tutorial on how to make a cricket duster.
Supplies-
exact-o knife, or pocket knife
hot melt glue sticks and gun
2 small plastic containers
1 small plastic container lid
a few square inches of screen or some kind of mesh
Here is the container i used, i used two of these to get a perfect fit.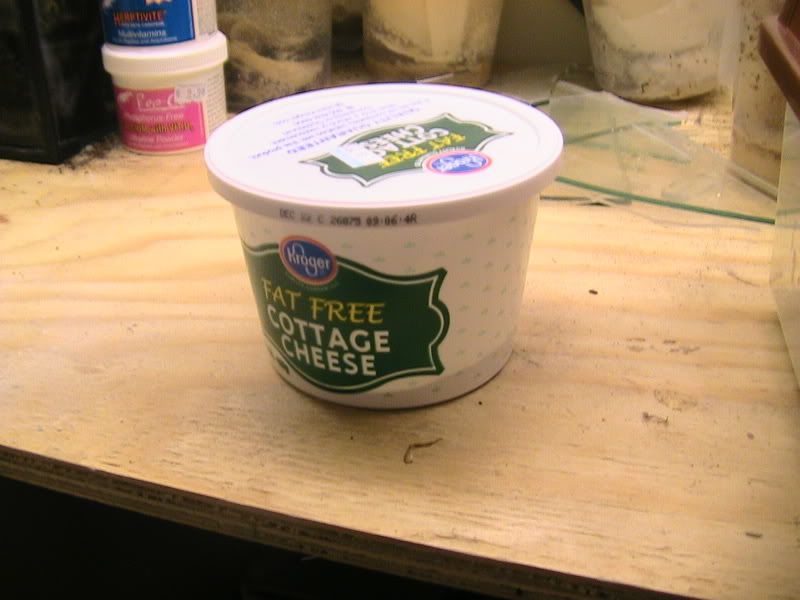 Step one.
Cut a hole in the bottom of one container, and leave 1/2 inch on the sides for gluing screen on.
step two.
Cut the screen out in a square a little bigger than the hole.
step three.
glue the screen on by placing dabs of hot glue in the corner of the screen, then go around the sides "sealing" up the gaps on the sides.
Step four.
place supplements in container
without
hole and place the second container inside the supplement container. place crickets inside the second, place the cap on container and shake lightly. Open it up and you have dusted crickets. its easier than using a bag.