OK. So today I got home from work. Henry got out of the cham room. I need to come up with something better to keep him in the room without closing the door. Well I found him in the 'dining room' asleep on some stuff on a table. I took him over to Lenny to let them meet and greet some more. I'll save the details of that for another thread.... BUT I noticed Henry's lobe is healing from something.. not sure what. I think in his escape from the room today he might have hurt himself. His lobes are small already from previous damage, but now his right lobe is bent up. He suffered some thermal burns when he was in the care of his previous owner (she corrected the issue soon after she noticed the issue). I have been watching him heal and keeping an eye on him. In the pics I will post you will see how his back is healing from the burns. The main concern I have right now is that his lobe has a hole in it and its sticking up. I think he might have gotten stuck a little as he tried to leave the room and bent his lobe. I have some Neomycin and Polymyxin B Sulfates and Bacitracin Zinc Ophthalmic ointment, can I put this on his burns? I got this from All Creatures Care Cottage a while back when I took my panther (who didn't make it) into the vet for an eye issue. The vet told me to apply it to his eye turret once a day because he had a cut from rubbing.
Can this help Henry heal, is it safe?
here are some pics of Henry from today:
Sleeping in the 'dining room'. You can see his lobe is up in the air...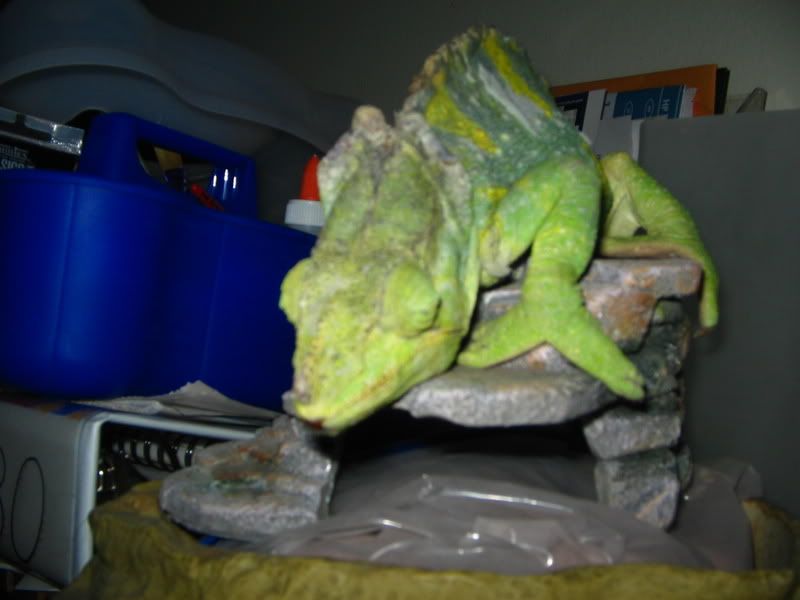 Here is the hole in his lobe..
These are a bit better and you can see where his skin was burnt and is sort of pealing up. You can also see the hole better in these pics....
These next three are a sequence of him.
I know its hard to see the lobe pointing up in the last two pics... but I think you get the idea.
The main purpose of this thread is to find an answer to: will the ointment work on him? is it safe? Can I use it on his lip?