Kiwi seems to be enjoying her new cage!
She was a little aggressive to me two days ago. I thought maybe she loves it so much she's defending her new space? Or maybe the change is still stressful? She's found a new sleeping spot on her schefflera.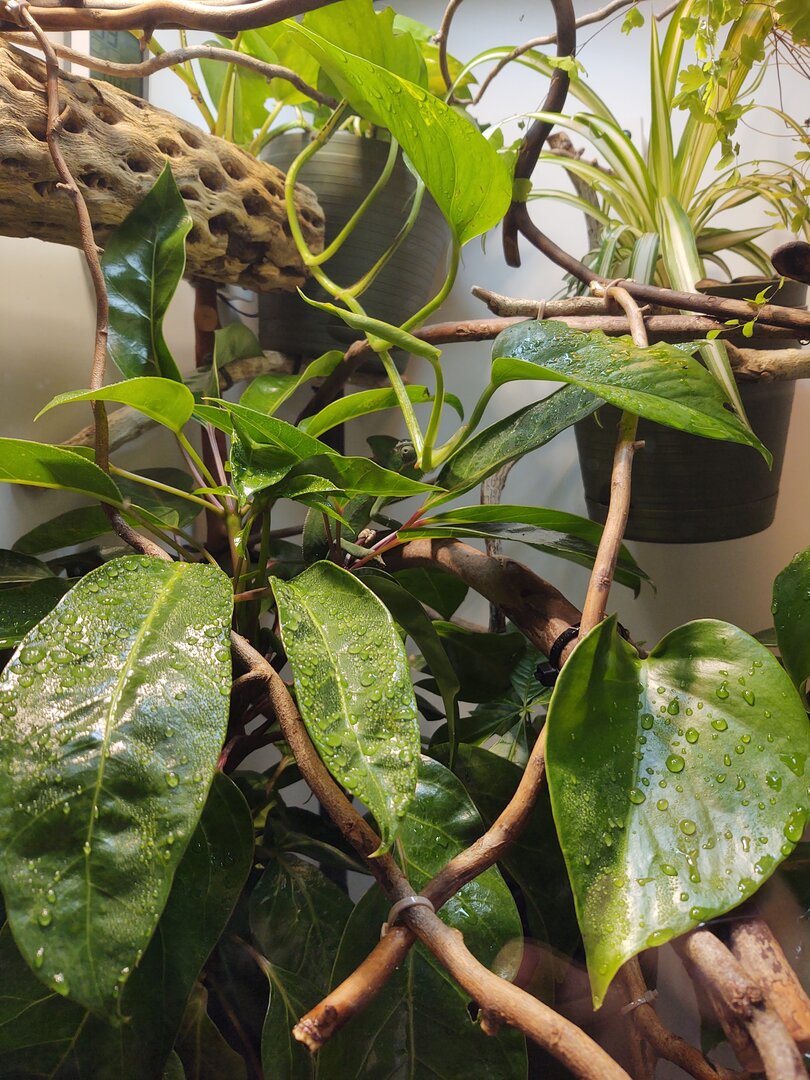 It also seems she's been doing some gardening... Is this normal behavior?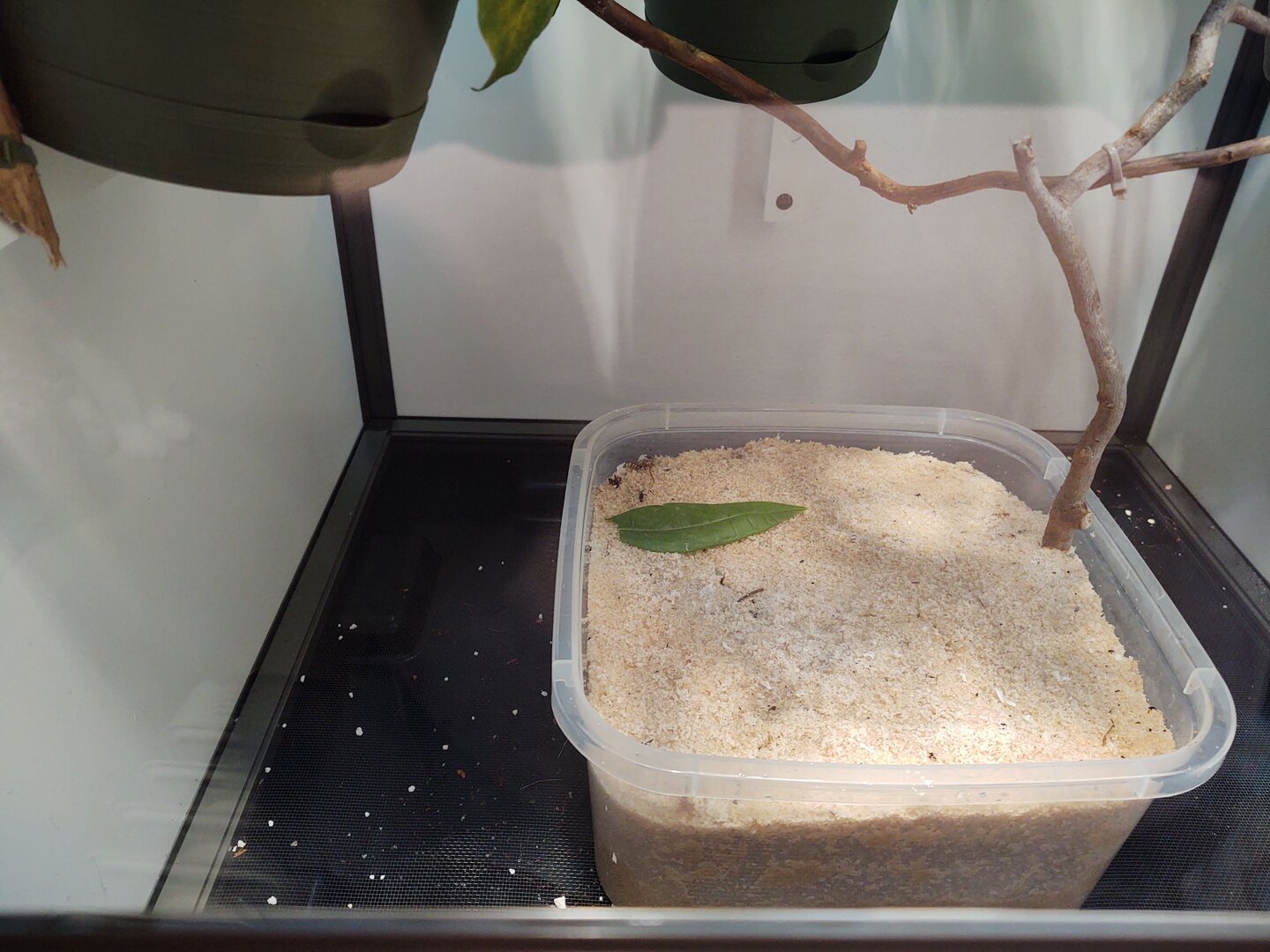 I have a few questions about her lay bin. I've seen different suggestions on the size. What is best? Also, how often do people change out the sand? I have drainage holes in the bottom, but it seems to still hold water, and I'm concerned about bacteria and nasties growing in there.