Veterinarian
Staff member
So this morning I got to take my panther Oscar on the local morning news show, and he was super cooperative and not at all stressed by the adventure! I also took my baby box turtles in case Oscar got too stressed to perform, but he was fine so I took them both on the air!
The link to the
video
is in the right upper corner (look for the pic of the cham).
I hate going on tv but I do it to promote
Vet School Open House
, which I'm the Executive Director of so anyone in the Texas area who likes animals in need of something fun to do on Saturday, April 9 should definitely come visit the vet school for a behind the scenes look at vet medicine and animal fun like never before! It's mostly just a day of animal events of all kinds and we have people from all over the state visit. (Shameless promotion over
)
Also this is my 1000th post so I thought I'd just do some fun pics of a few of my crew.
The star himself enjoying his new outdoor cage:
And posing:
Little Tiberius exploding out of his skin!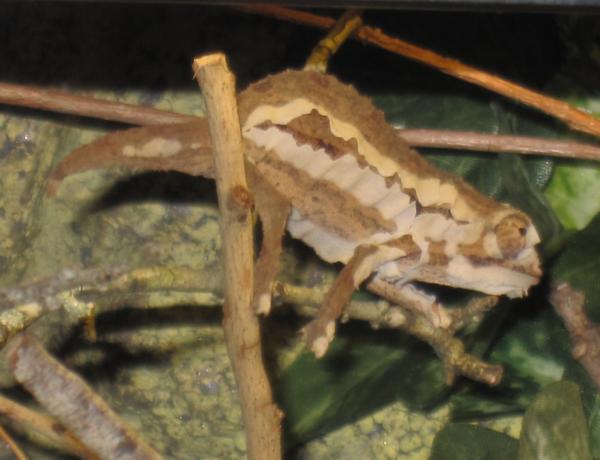 We had temps in the high 80s here so my other reptiles were active too. Franklynn the (female) iguana riding my "little" sulcatta around the yard. Neither one seemed to really notice the other...
And my little gopher tortoise Pancakes very much enjoying his salad:
I like getting to show off my kids! Thanks for looking
Last edited by a moderator: