Veterinarian
Staff member
After 84 days incubating I had just about given up. I candled the eggs just two days before they hatched and only saw a small dark sliver and one tiny blood vessel in just one egg. I was thinking by that time it would be body filling the whole egg, like with birds. But apparently not! The first one hatched in the evening and the other two hatched the next morning at the same time. I squealed with joy for 3 solid days!!
The eggs incubated at an average of 66-69 degrees for the first month, 70-73 degrees for the second month and 73-76 degrees for the third month as seasons changed here.
After 3 days they started eating fruit flies with gusto. I've never seen tongues that small!! Cutest little things EVER!!
PICTURES!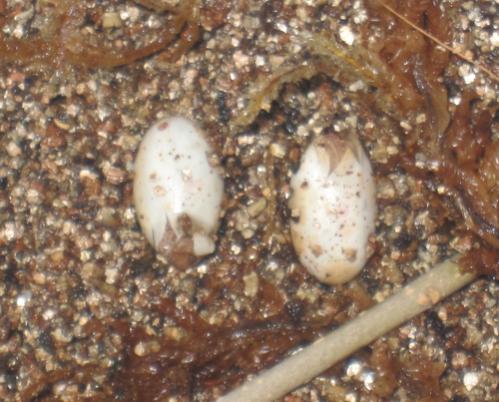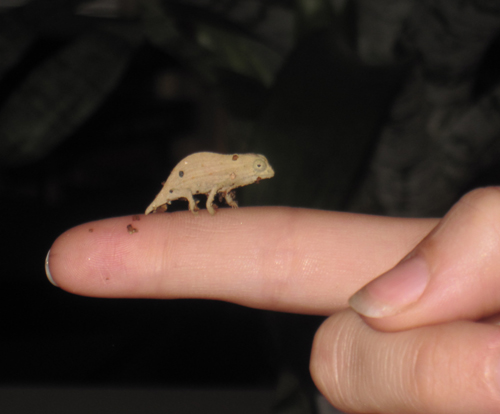 Momma Octavia looking down on her new little boy: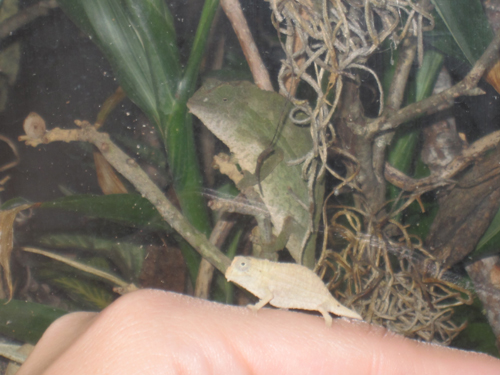 Last edited by a moderator: