Hi Friends,
after some disapointments in what I was getting, and a 48 hour shipment due to FedEx playing games, my babies arrived ICE COLD but alive.
they were warming up in our hands and then directly placed under basking bulbs to warm up. colors were comming in and getting bright before our eyes once they got a drop warm.
(there may be a lady from FedEx who is seeing this. she called me to make sure I got the package and wanted to see photos. this early photo shoot is dedicated to her for getting that driver to turn around and get to my house in 6 mins after we got off the phone. )
I got a pair of Quads.
the girl is slightly young, clean, and healthy looking. she has a "red" marking on the top of her head. she won't let me show you it just yet.
the male. he has 6 horns. 3 are damaged from importing. otherwise, he seems OK.
I ordered 2 pairs of R. Spectrum.
I sadly only got this female as a gift for a lot of things being sold out. she is touch and go as she is so tiny and had no heat for way too many hours. I will work hard in turning her around, but I understand that it is out of my hands.
this pygmy chameleon lives on Fernando Po Island just off the coast of Cameroon.
I also wanted a pair of T. Cristatus (Crested Chameleon). sadly there are some Chameleon forum members who hogged all the girls up.
please understand that he was just starting to color up as he was getting warmer.
here is my male. he has almost no damage and will recover fine.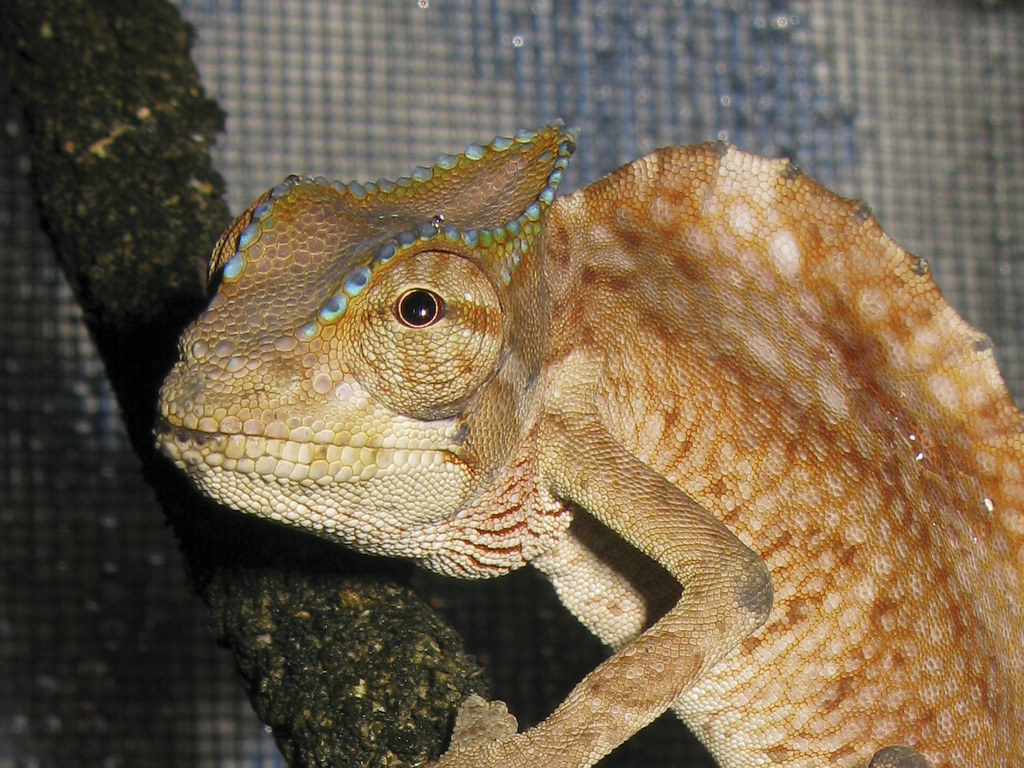 many more photos soon. I'm just busy taking care of them and they require a lot of my time right now. some ate. some drank. let's keep our fingers crossed.
bellow is a video of one of my new Aquazamp systems that is hooked up.
I'm still going to add one more nozle to the big cage, but for now it works great. I'm posting this to show just how good the rain dome works.
http://www.youtube.com/watch?v=XSCCgr7wcdA
Harry