Veterinarian
Staff member
So last year I decided I really wanted axolotls but the high Texas temperatures were not conducive to keeping them since their water has to stay below 72 degrees (impossible when it's 110 outside). Now that I live in Colorado I can actually maintain those temps so I got me an adorable little pair of lotls!! They're sisters and about 5 months old and of the leucistic color morph.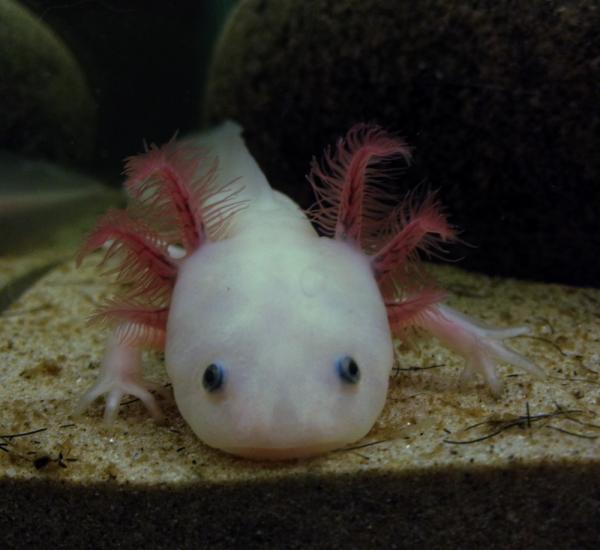 For those who have never heard of an axolotl: they're a type of purely aquatic salamander that never morphs into the adult stage unless they're under extreme environmental stress. They can breed in their larval stage so they always keep their super cute fluffy gills. The only place they are found in the wild in a few lakes around Mexico City where they are actually endangered due to the degree of pollution in their native lakes. But they're prolific in captivity! They're used a lot in research because they can completely regenerate lost limbs back to perfect form. They come in a variety of colors and eat worms (earthworms, blackworms, bloodworms). Also, they're adorable!!
Btw, if one of these ever accidentally gets out of water they become little supersonic slippery torpedos just jettisoning everywhere until you can grab them!
Last edited by a moderator: