What's 12 feet long, 4 feet tall, 2 feet deep and weighs who knows how much?
My newest project..
I bought this antique display case after seeing it advertised in my local want ads. The person I bought it from found it in an office building he inherited from his grandfather. The display case was stuffed full of tax records dating back to 1915. It needs a piece of glass cut for one section, but the wood and the rest of the glass are in remarkably good condition beneath that layer of dust.
I see a HUGE chameleon enclosure...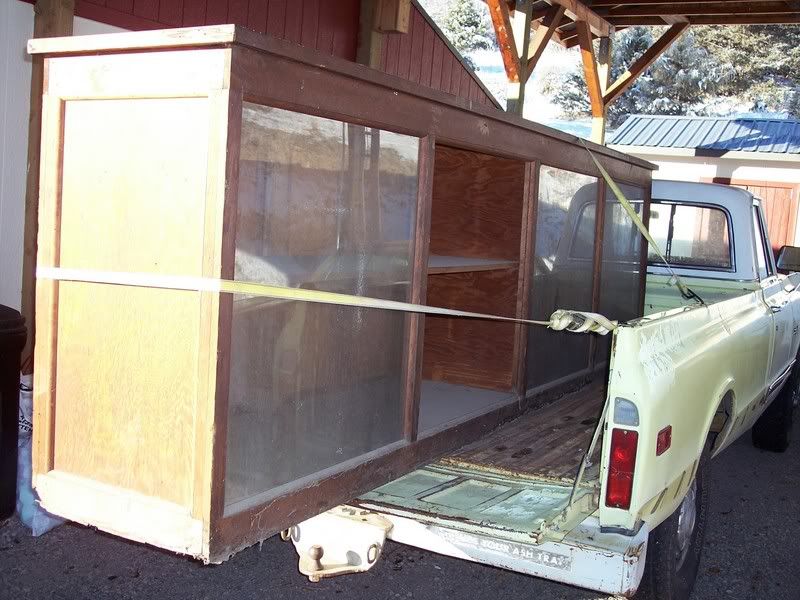 I guess the first step will be to get it out of the back of the truck...
Heika