I figured it was best to start these 2 in their own thread, that way I can update as they grow.
As I posted earlier in
https://www.chameleonforums.com/new-panther-girls-24504/#post221956
(these are moms to babies as well) these are 2 of the 65 babies I had the pleasure to babysit for a week
It was extremely difficult to pick out 2! lol
Here they are, sorry about blurry pics, they move so quick.
The younger one:
The bigger one: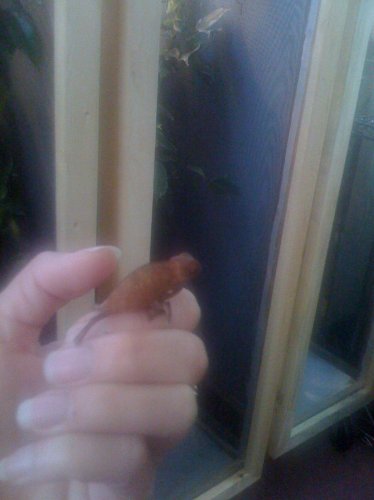 Last edited: