Hello Chameleon forums members,
Due to the lack of interest i have to bump down the price. Anyone that has already called for a chameleon will need to pay $30 plus shipping and handling instead of the original price.
The eggs were laid on December 26th, 2009, began hatching on July 8, 2010, and finished hatching on July 23, 2010. I have been feeding them silkworms, mantis nymphs, quarter inch crickets, and some fruit flies. They are growing very fast and have all had at least two sheds and some are starting on their 4th shed. I have 17 males and 20 females available.
Here are pictures of the parents and a link to a thread with the baby pictures.
Here is a thread with recent pictures of them
I just couldnt help it!
Here is a picture of the mother of the babies
Here are two pictures of the father.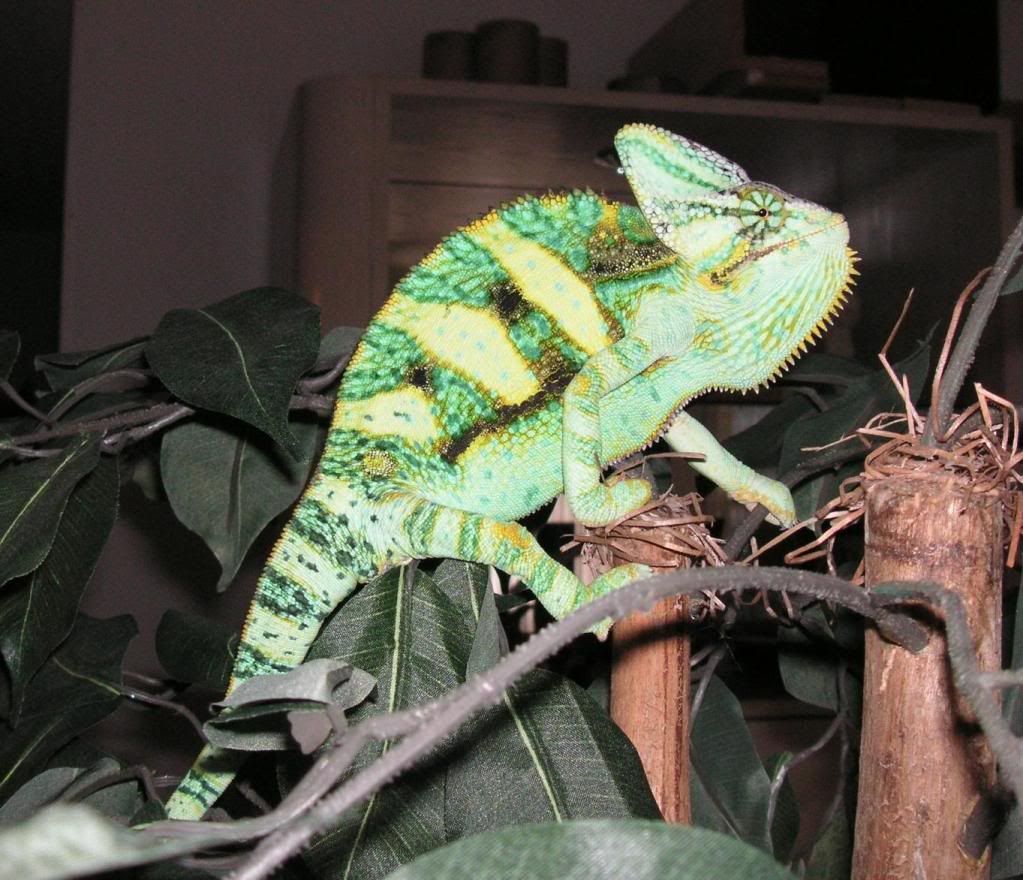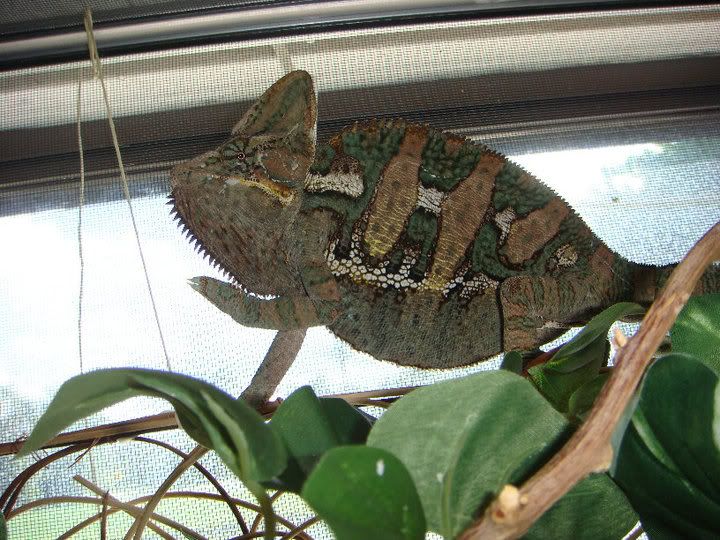 Here is a video of them.
http://www.youtube.com/watch?v=E9_t65s1DMI
You should read this before getting or deciding on a chameleon.
http://www.chameleonforums.com/blogs...hameleons.html
I am making this ad now because in a bout a week or 2 i will be shipping them out to their new owners. The price per baby chameleon is $30 plus shipping and handling. You may email me or message me on here. My email is
sbojilov@gmail.com
. Let me know if you have any questions.
Stefan Bojilov